As part of the Unified Community Platform project, this wiki and 38 others will be migrated to the new platform in the next few weeks. Minimal changes are expected as part of this migration. Read more here.
Astra Blessing
Astra Blessing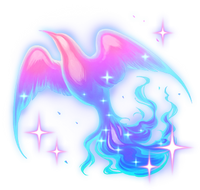 Description
Used in Confer Blessing. Confers the astra blessing on an ally.
Astra Blessings are given alongside Astra Mythic Heroes.
| Language | Name | Notes |
| --- | --- | --- |
| Japanese | 天の祝福 | Heaven Blessing, related to the Heaven affinity |
| German | Astrasegen | |
| Spanish (Europe) | Bendición cosmos | |
| Spanish (Latin America) | Bendic. cosmos | |
| French | Bénédiction (astra) | |
| Italian | Dono dello spirito | |
| Traditional Chinese (Taiwan) | 天之祝福 | |
| Portuguese | Dádiva de astro | |