Legendary Hero Summoning Event - Fjorm: Princess of Ice (Notification)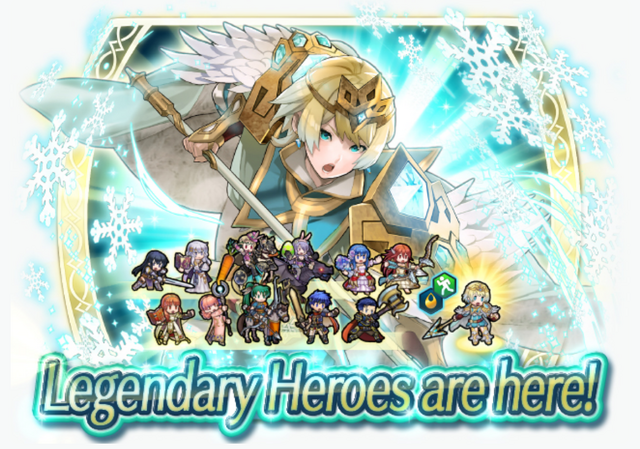 Active: Nov 28, 2017 at 7:00 AM UTC to Dec 4, 2017 at 6:59 AM UTC

Askran legend tells of Heroes from afar...and one is now available in the Fire Emblem Heroes game!

Get Fjorm: Princess of Ice from the Legendary Hero summoning event!

In this Legendary Hero summoning event, you'll also find 5
Special Heroes who were released previously.

For new summoning events, the first time you summon, you won't ave to use an Orb
!

About Blessings

If you summon Legendary Hero Fjorm: Princess of Ice, she will come with a Water Blessing item.

Heroes conferred the Water blessing will earn double SP in battle! Furthermore, such Heroes will get a stat bonus when they're sent to battle alongside Fjorm.


Legendary Effect: Water
Ally Boost: HP+3, Spd+3
Grants allies this Legenary Effect during Water season, if the Water Blessing has been conferred and if this unit enters battle with them.
"Take a look at all the Special Heroes that are back!"
Posted: