Summoner Support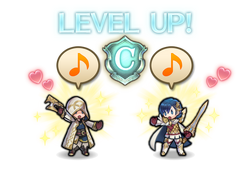 Summoner Support is a feature introduced in Version 1.7.0 that allows a Hero to form a bond with the Summoner. It can be found under the Interact with Allies menu.
As the Summoner, you can choose a Hero to form a bond with. The Hero you choose to support will gain a stat boost. Select a Hero to support to start forming your bond. Your Support Rank will start at C. Your Support Rank will increase once your bond grows strong enough. The possible ranks are C, B, A and S. When your chosen Hero battles foes level 35 or higher, your bond will grow stronger.
The summoner support rank will increase after a certain number of maps are completed, in which the supported unit partakes in combat. The unit does not have to achieve any kills, does not have to perform an attack, and does not have to survive; it is enough to be part of any combat (with a level 35 or higher enemy unit (even if the unit is deployed as a cohort to a unit with
 Pair up)). Taking part in multiple combats in the same map does not increase the support rank faster. To reach higher support ranks, an increasingly larger amount of maps need to be completed. It is not sufficient to simply be in the map and not do anything.
If a unit has ever had Summoner Support rank S in the past, the required number of maps to increase summoner support rank for that unit is cut in half, making it easier to restore S rank on a unit which has been switched away from. This does not affect Ally Support ranks, and does not affect incomplete summoner supports (i.e. reaching rank A but not S does not reduce the requirements for regaining B or A in the future).
Maps = Completed maps in which the unit battled at least one foe of level 35 or higher.
Support Rank
Boost
Maps
(First time S)
Maps
(Regaining S)
HP+3, Res+2
0
(0 total)
0
(0 total)
HP+4, Def/Res+2
8
(8 total)
4
(4 total)
HP+4, Spd/Def/Res+2
24
(32 total)
12
(16 total)
HP+5, Atk/Spd/Def/Res+2
48
(80 total)
24
(40 total)
You can support only one Hero at a time unless you have the FEH pass in which case you can support 3 heroes at once. It is possible to change which one you're supporting, but doing so will reset the Support Rank with your current Hero. If you have multiple instances of a Hero, these instances will be treated as different Heroes for Summoner Support, but when merged the Support Rank will be inherited.
A Hero is allowed to have both a Summoner and an Ally Support.
The chosen Hero receives their own pink colored border



and
. If the chosen Hero is 5
+10 they receive a glowing pink colored border

and
.
Additionally their Character Status page has a unique background: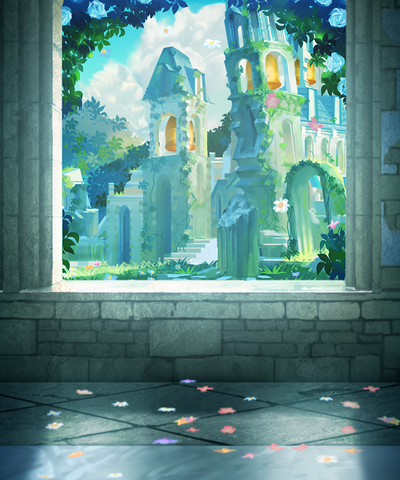 | Language | Name |
| --- | --- |
| Japanese | 召喚師との絆の契り |
| German | Beschwörerhilfe |
| Spanish (Europe) | Apoyo de invocador |
| Spanish (Latin America) | Apoyo de invocador |
| French | Soutien d'invocateur |
| Italian | Sostegno Evocat. |
| Traditional Chinese (Taiwan) | 與召喚師的羈絆誓約 |
| Portuguese | Apoio do invocador |