Summoning Focus: Tempest Trials+ (Lessons Learned) (Notification)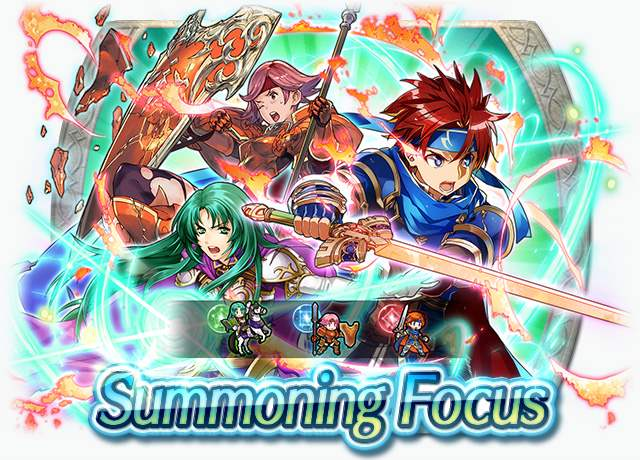 Summoning Focus: Tempest Trials+
Active: to

Ahead of the Tempest Trials+ event starting on , Lessons Learned, there's a summoning focus event for the Tempest Trials+ bonus allies.

This time, three Heroes from among the bonus allies are available as part of a 5★ summoning focus.


In Tempest Trials+, bonus allies will receive increased stats. But that's not all—they will also receive double the EXP and SP, so you can train them up faster.

Tap More for additional information about this event.
Notes on This Summoning Event
• Heroes of the summoning focus might be summoned through the 5★ Focus category.
• Heroes with different illustrations and epithets are treated as different Heroes even if they are the same character. As such, you cannot use them with Merge Allies.
• To view summoning details, you can tap on List of Heroes at the bottom of the related notification message or tap on Appearance Rates in the Summon menu.

Learning Skills
• You can help Heroes learn skills by going to Allies, then Ally Growth, and then Learn Skills.
• Some skills can only be learned after raising a Hero's ★ rating.

• Heroes might have already learned some skills based on their ★ rating when they joined your team.
The son of Eliwood, Marquess of Pherae
and talented leader of its army. Appears
in Fire Emblem: The Binding Blade.

Skills learnable at 5★:


Binding Blade
Mt: 16 Range: 1
If foe initiates combat, grants Def/Res+2 during
combat.
This skill can only be equipped by its original unit.


Shove
Range: 1
Pushes target ally 1 space away.
Cannot use:

Triangle Adept 3
If unit has weapon-triangle advantage, boosts Atk
by 20%. If unit has weapon-triangle disadvantage,
reduces Atk by 20%.
Cannot use:


Seal Def 3
Inflicts Def-7 on foe through its next action after
combat.
Cannot use:



"Lilina is a great friend of mine, from way back when we were children. We studied together in Ostia."



Mage General of Etruria. Taught Roy and
Lilina when they were young. Appears in
Fire Emblem: The Binding Blade.

Skills learnable at 5★:


Gronnraven+
Mt: 11 Range: 2
Grants weapon-triangle advantage against
colorless foes, and inflicts weapon-triangle
disadvantage on colorless foes during combat.


Rally Resistance
Range: 1
Grants Res+4 to target ally for 1 turn.
Cannot use:

Attack +3
Grants Atk+3.


Escape Route 3
If unit's HP ≤ 50%, unit can move to a space
adjacent to any ally.

"I served as a teacher to Roy and Lilina, two of my favorite students. Both were such adorable pupils."



Armored knight of Ostia. Intent on mastering
defense, despite feeling awkward in armor.
Appears in Fire Emblem: The Binding Blade.

Skills learnable at 5★:


Killer Lance+
Mt: 11 Range: 1
Accelerates Special trigger
(cooldown count-1).


Escutcheon
Cooldown: 2
Reduces damage from an adjacent foe's attack by
30%.
Cannot use:



Drag Back
If unit initiates combat, unit moves 1 space away
after combat. Target foe moves to unit's previous
space.
Cannot use:



Hone Armor
At start of turn, grants Atk/Spd+6 to adjacent
armored allies for 1 turn.
Cannot use:


"Wearing heavy armor like this takes daily practice. It's harder than you think, just walking around."



"It seems Cecilia calls the shots!"
Posted: